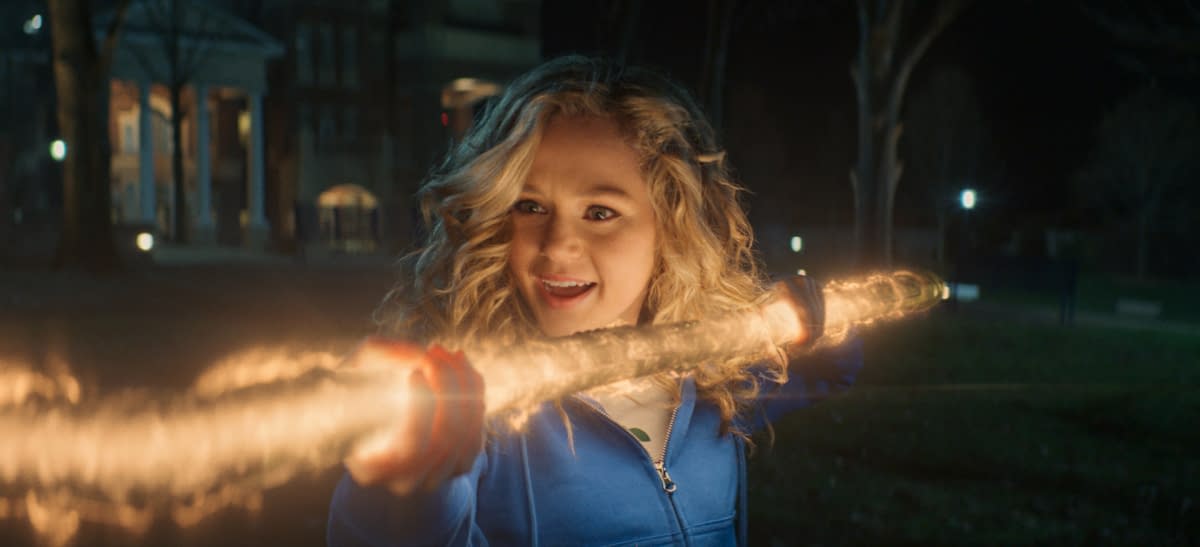 The CW has been home to the Arrowverse's roster of superhero shows since Arrow premiere in 2012. At the end of last year's crossover, Crisis On Infinite Earths, we see a snippet of the heroes on Earth 2, Stargirl, and her new team of heroes. With the influx of new superhero shows recently, with Batwoman just premiere last year, the upcoming Superman show, and a possible Green Arrow spinoff, it may be just too much, especially since some of those shows are past their prime(Supergirl), but Stargirl sets itself apart.
Part of it may be because the show was originally just for the DC Universe streaming service. As well, Geoff Johns, DC's answer to Marvel's Kevin Feige is the creator of Stargirl, based on his late sister, and has put his heart and soul into it. Whatever the case, I highly recommend it. The potential is too great to ignore.
The series opens with the death of Earth's greatest heroes, The Justice Society Of America, while they are battling the Injustice Society, on Christmas Eve no less. Starman's sidekick, Stripsey(Seriously) takes his cosmic staff and promises to protect it. Meanwhile, a young girl named Courtney Whitmore has a gift from her dad and is waiting for him to show up.
Ten years later, Courtney is a high school student now, moving from LA to small-town Blue Valley, with her mom, her new stepdad Pat Dugan(Stripsey), and his son Mike. Courtney isn't impressed with the town at all, nor with her new school, and quickly makes enemies. After a family dinner, Courtney discovers the magical staff that belonged to Starman and spends the night with it. Afterward, Pat is shocked to discover that the staff works for her, and the two decide to keep the truth a secret from the rest of the family. Meanwhile, evil lurks under the shadows.
The standout performances were Brec Bassinger as our lead and Luke Wilson as the lovable stepdad. The two of them play off each other well. The tense relationship between the two of them seems to be the focus. The father-daughter relationship while learning to be crime fighters together will certainly be interesting to watch and to see the ice between them thaw.
The series seems to have the same bright, yer chessy attitude of the Sam Raimi Spider-Man movies or last year's Shazam. Yes, the show opens with the deaths of bright looking superheroes and typical family drama, but that doesn't get the show down. I'm all for a hopeful superhero series, especially in our current situation these days, and yet, it doesn't have the cheesy visual effects that have plagued other arrowverse shows(Supergirl, again guys. That show is awful). Another benefit of being for a streaming service is the scope. It looks cinematic, with beautiful cinematography and set pieces of the town setting. The visuals and choreography with Courtney and the staff are fun to watch.
As well, Courtney can handle herself. That may seem obvious as she is our main character, but through brief movements of character building, we see that she practiced in both martial arts and gymnastics. And as capable as she is, she still has a lot to learn. The learning curve element the show is playing with is a smart move. Geoff Johns has certainly written a strong script.
Overall, I just love how hopeful it is. Overcoming sadness and trauma, connecting with the people around you, and discovering your greatness is uplifting entertainment.
Stargirl is a bright, fun, optimistic superhero series with a strong setup, top notch performances, and visual effects, promising a great first season.
10/10